Become an IT PROFESSIONAL in 30 days without any prior IT Knowledge
We have the Formula in which we follow Step by Step Process to transform you to the IT PROFESSIONAL even if you don't have any prior IT Knowledge.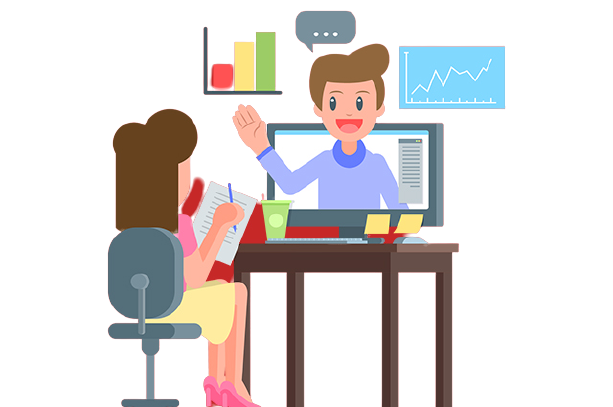 Corporate Mentoring Programs
We are Pioneers of Flexi Mentoring Programs.  It's a Personalized Mentoring approach that gives you all Time Flexibility.   Based on your available time slot and urgency, you may decide the time duration on your own to complete these Programs. 
These programs are of group coaching format.  Complete Handholding happen with Case Study Based Approach.  Every week Instructors conduct LIVE sessions for you.  
These are courses as per your University Syllabus.  They will give you the flexibility to learn the whole semester course in few weeks.  You can do a revision of the whole course before the exam very effectively. It will help you to score high in your University Degree Courses.
myVuniversity is a one-stop platform for all your learning needs!
We have helped hundreds of Professionals like you. Here is what they are saying about us
"It is indeed a great training I have gone through and got so much TIBCO BW knowledge from this training. Rather I would like to recommend the training for all my peers and friends. And even I have had a great opportunity to grab the session just by going through the uploaded videos. I am really happy to be part of this training under your guidance !!!."
"It was extremely helpful to understand the palettes and common issues in BW 6. Nice balance of theory and practical and the quality of the course content was excellent. Thank you so much for your very valuable training. I really enjoyed it and your training exceeded my expectations. Hoping to join BE soon !!."
"I passed TIBCO BW6 certification last week and the online BW6 tutorials helped me a lot to achieve the same.Thank u all for the same.!"
" Hi Sam, Thanks you for being a good mentor and for guiding me on the right path. Your mentor ship and suggestions are highly remarkable. I really appreciate the way to helped me how to stand my ground and have the kind of career that I can be proud of. I count myself lucky for having had your mentor-ship. I salute you for your tenacity of purpose and outstanding leadership qualities. I will remain forever grateful."